Eye glitter
Pakistan, 1990s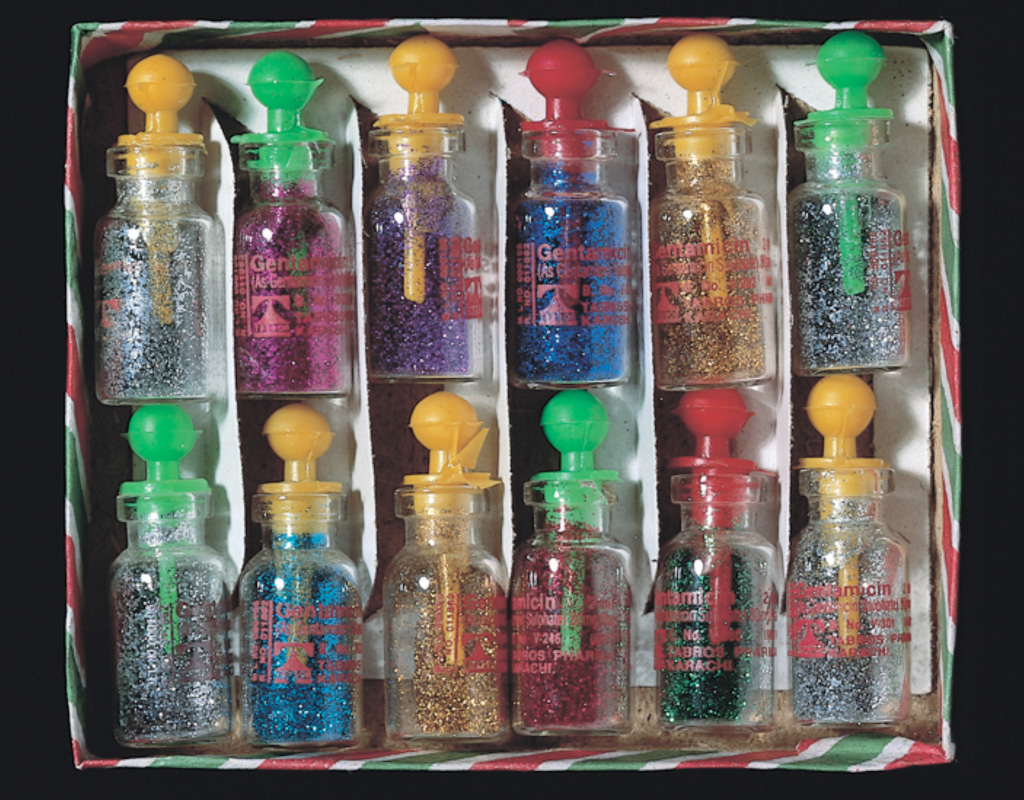 Purchased for the Museum by Marina de Alarcón and Mark Axworthy in 1999; 1999.33.67These vials of glitter eye shadow were purchased from a stall in Peshawar, northern. The vials are usually sold individually and according to the vendor, the glitter is made in India then imported to Pakistan.
Eye shadow is worn to add depth and dimension to the eyes, to complement the eye colour, or to simply draw attention to the eyes. The distance between the brow line and the eyelashes is on average twice as great in women as men, thus making the effects of eye-shadow even more striking on women.
Black or grey coloured kohl was commonly used as eye shadow in the ancient world although blue-green malachite was also popular as a luxury cosmetic. Malachite mineral occurs naturally in the Sinai area and was carried across the trade routes into Egypt and the Middle East. Elsewhere throughout history ochres, clays, herbs, minerals, and plant dyes have all been used to create different colours. No doubt many mineral-based eye shadows had sparkling particles within them. Artificial glitter was invented in America the mid-19th century and consists of tiny bits of glass or plastic in metallic or iridescent colours. Incorporated into cosmetics it provides a dramatic and reflective effect.