Coconut containing teeth-blackener
New Georgia, Solomon Islands, 19th century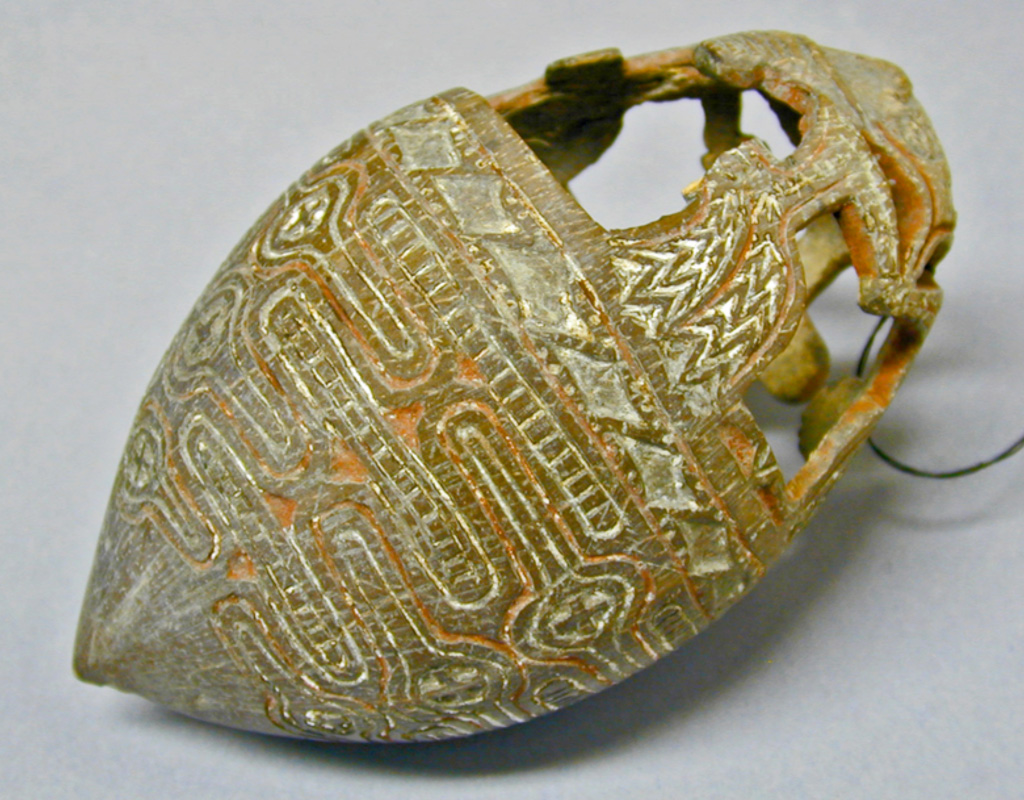 Collected and donated by H. B. T. Somerville in 1895; 1895.22.103This immature coconut shell has been carved with openwork and naturalistic designs then painted white and red. It contained a substance known as noti, a dark paste made of crushed stone and leaves, which was smeared on to the teeth to blacken them. Shiny, black teeth were considered attractive among the Solomon Islanders and this container was probably carried around to top up one's dental make-up during the day.
Teeth blackening was also traditionally practised among some women of Thailand, Laos and Japan as a statement of beauty and to protect the teeth against decay. Women of Renaissance Europe also painted healthy teeth dark to simulate rotten teeth (typically a status symbol seen on the rich who could afford sugar).
This coconut was collected by the then-Lieutenant Henry Boyle Townshend Somerville aboard HMS Penguin and is one of 300 items from that voyage that he later donated to the Pitt Rivers Museum. Somerville was unusual for his time in that he expressed an admiration for the artistic merits of Solomon Island carvings.