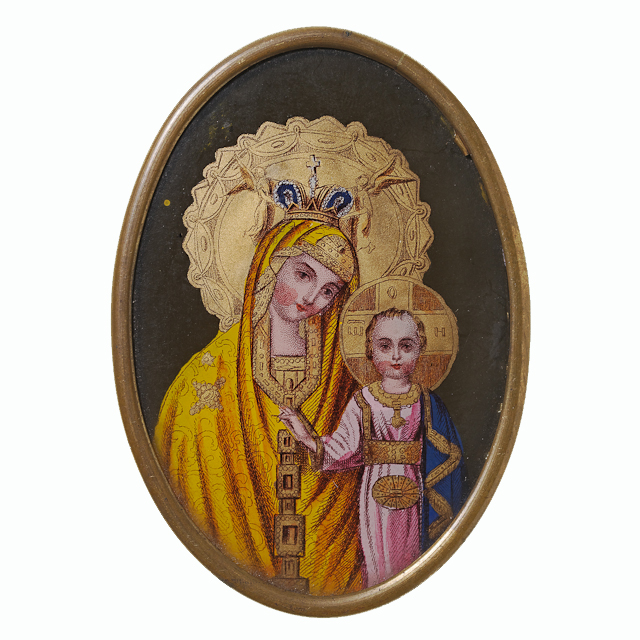 Transferred from the Wellcome Institute in 1985; 1985.52.353
The city of Limoges, France, has been famous for its production of enamel since the Middle Ages. Originally, painters had to gouge the surface of the metal (a technique known as champlevé) to prevent the pigments from mixing. As materials and techniques developed, the enamel could be painted onto a smooth metal base and then fired to form a glass-like surface.
The Limoges enamel painters made ornamental triptychs, reliquaries and plaques for churches, and sold decorative household objects such as plates, bowls and candlesticks to noble families. Religious themes dominated these objects until the Renaissance, when Greek and Roman mythological imagery and secular paintings became popular.
By the 19th century Limoges enamel had become more affordable, and small religious paintings like this one of the Virgin Mary and Child were mass-produced for churches, where they were sold to pilgrims and visitors as souvenirs.