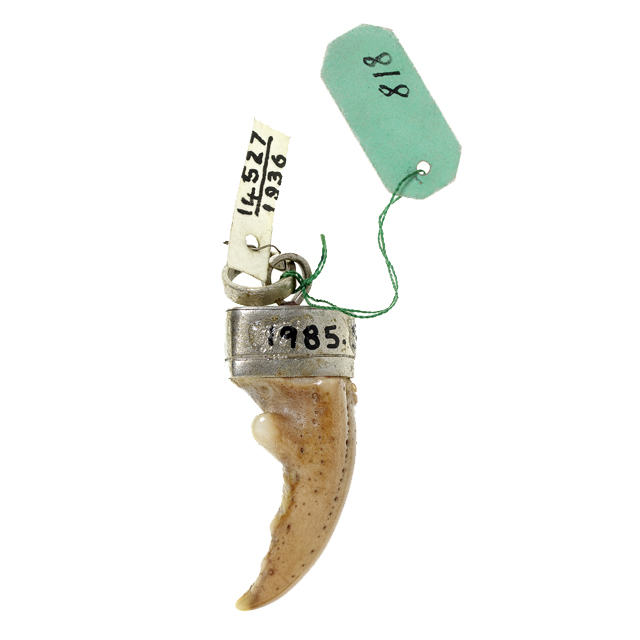 Transferred from the Wellcome Institute in 1985; 1985.52.417
This crab claw pendant was purchased in Verona, Italy. Crab claws were once popular in the Mediterranean where, together with other amulets such as blue beads, red ribbons, keys, and crescent moons, they were worn by children as amulets against the Evil Eye – the power to inflict malady or misfortune with a glance that certain people are feared to possess.
Amulets against the Evil Eye were also worn by adults, hung on animal harnesses, and nailed to the doors of buildings, but children were considered to be especially vulnerable. The effects of poor living conditions and disease, which contributed to high infant mortality rates, were commonly attributed to a glance from the Evil Eye.