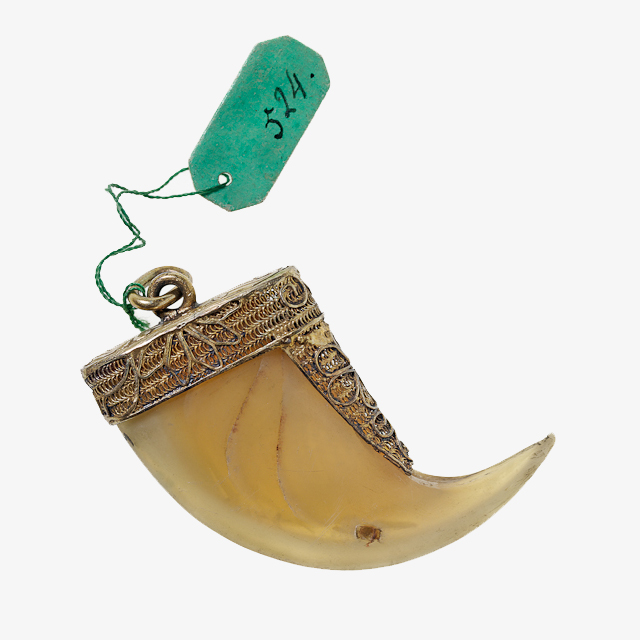 Transferred from the Wellcome Institute in 1985; 1985.52.290
This feline claw is mounted in gold filigree with a loop for suspension. It was sold to a collector as a panther's claw in the port city of Marseilles, France.
Feline claws have been used as amulets for luck, protection and courage in many different cultures and traditions. According to Iranian folklore, panther claws – as well as pieces of deer horn, deerskin, and dried sheep's eyes – can ward off the Evil Eye, while in Chinese folklore tiger claws are thought to provide protection from sudden frights.
Feline claw jewellery was also very popular in the past, and it is possible that this claw was a decorative pendant. During the British colonisation of India (1858–1947) tigers were hunted for bounty and sport, and tiger claw pendants, brooches and earrings were worn by many British Victorians. Between 1875 and 1925 over 80,000 tigers were killed by hunters, leading to a huge decline in India's tiger population.