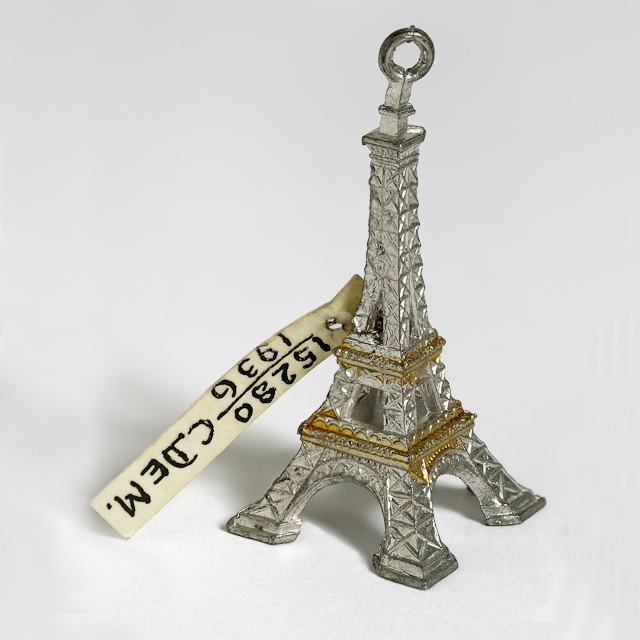 Transferred from the Wellcome Institute in 1985; 1985.52.150
Commemorative and lucky mascots such as this - this one is just 3.5 cm tall - were purchased soon after the Eiffel Tower was built in 1889, and are still sold as souvenirs in Paris today. During construction, people also collected iron nuts found at the base of the Tower as keepsakes and to bring good luck.
The Eiffel Tower was designed by and named after the French civil engineer and architect Gustave Eiffel, who later became known as le Magicien du Fer (the Iron Magician). It was built as the entrance to the Paris Exposition, a celebration of the 100th anniversary of the French Revolution, and took two years to complete.
Initial reactions to the wrought iron Tower were mixed. Many prominent Parisians, including Alexander Dumas, Guy de Maupassant and Emile Zola, thought it was monstrous and useless, and petitioned against its construction. Offering panoramic views of Paris, it has since become a favourite icon and universal symbol of the city.