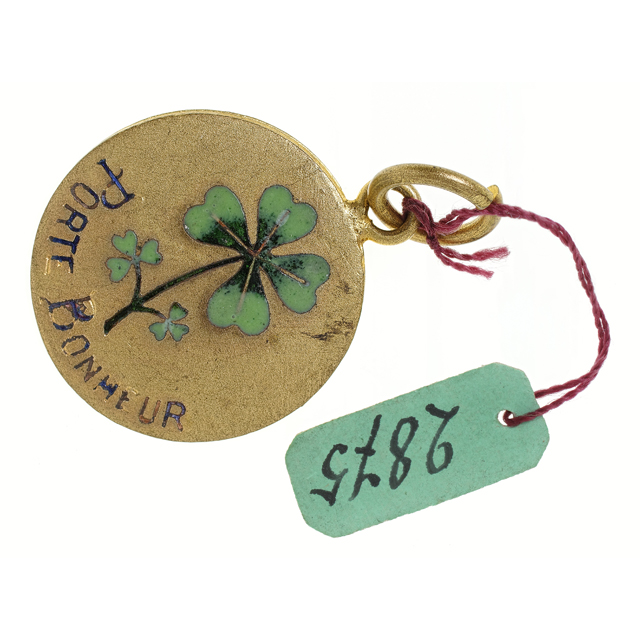 Transferred from the Wellcome Institute in 1985; 1985.52.1411
This circular gilded plaque is imprinted with the words 'PORTE BONHEUR' ('bearing happiness') and an image of a four-leaf clover, a traditional emblem of good luck.
Lucky charms were hugely popular during the late 19th and early 20th centuries. In France women wore four-leaf clovers and other porte bonheur, or good luck charms, on bracelets and necklaces. Le Langage de Porte Bonheur ('the language of good luck charms') included ten charms: an elephant (happiness), a heart (love), a four-leaf clover (luck), a horseshoe magnet (money), a die (gambler's luck), the number 13 (joy), a pig (prosperity), a hamsa hand (riches), a horseshoe (fidelity), and a pansy (remembrance).