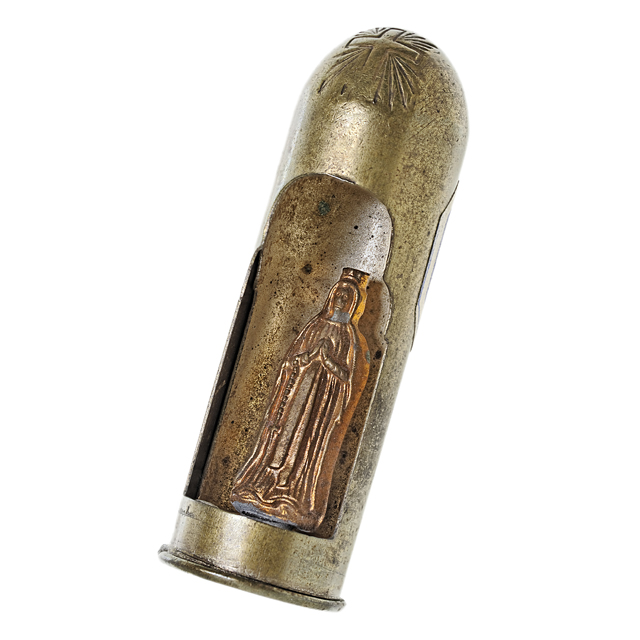 Transferred from the Wellcome Institute in 1985; 1985.52.1510
This portable shrine from Clermont-Ferrand in France twists around to reveal a statuette of the Virgin Mary. It is shaped like a bullet cartridge and might have been carried by a soldier during the First World War. Saintly female intercessors such as the Virgin Mary and Joan of Arc were popular among French Catholic soldiers. Many carried small religious items such as pocket shrines, crucifixes, agnus dei, medals, and coins for protection and comfort. Others placed a Bible in their breast pocket, in the hope that it might stop a bullet.
Real cartridge cases were hollowed out and used to house religious icons and were also fashioned into items like cigarette lighters but they were highly individual items made by soldiers. Objects such as this are not 'trench art' in this genuine sense but are rather in the trench art 'style', made of a thinner (and more workable) metal for commercial sale both during and after the War.