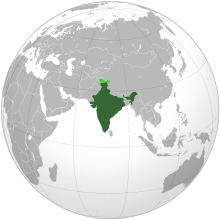 IndiaPair of war quoits from India, Asia. Collector not known. Purchased by the Museum from Henry Edward Abrams in 1906.
Here is a pair of Sikh war quoits or chakra, beautifully inlaid in gold. They have a sharp outside edge and are thrown rather like a frisbee. It is said that they could take the head, leg or arm off a man at a range of 60-80m, although eyewitnesses have told of their inaccuracy. Sikh regiments still used chakra in battle during the Second World War.
The Art of War
The khanda is an important symbol of Sikh identity, made up of five components. A traditional Sikh warrior wore all five on his person and a number of them were weapons, such as the chakram or war quoit. It is represented by the steel kara bangle, which all adult Sikh men wear. Although not unique to the Sikhs, the chakram was most closely associated with them. In later British colonial times, Sikh regiments often wore epaulette and head badges depicting the chakram.
One particularly devout group of Sikhs were the Akalis. The Akalis took the prescription by Guru Gobind Singh (d. 1708) that the Sikh community should become warrior-priests very literally. They went into battle armed with up to four swords, a matchlock musket, and six to eight chakra, worn fastened to their turbans. Akali turbans for this military purpose did not resemble the conventional Sikh turban we are all familiar with, but were tall conical hats constructed from cotton, and decorated with chakra, which decreased in size up to the top.
It is very difficult to differentiate those chakra made for practical use and those for display since the makers and users themselves made no such distinction. Chakra were part of a widespread north-west Indian practice of warriors presenting the most gorgeous visual appearance in the heat of battle. They were constructed from high grade steel, overlaid in gold using the koftgari technique. This involves first engraving the steel, and then beating fine gold wire into the recesses created. Koftgari is just one of a number of advanced artistic methods developed by north Indian metalworkers. These particular examples are identical: one face features a pattern of continuous rosettes and scrollwork in gold on black, while the other shows the reverse technique, black steel on gold, with the pattern is set in medallions.