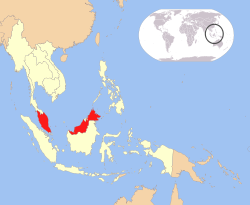 MalaysiaPalette for poison from Sarawak, Malaysia, Asia. Collected by Charles Anthony Johnson Brooke, Second Rajah of Sarawak. Given to the Museum by Charles Vyner Brooke, Third Rajah of Sarawak in 1923.
This wooden palette has two handles incised with decorative scrollwork. It was used with a roller by the Kayan or Kenyah people of Sarawak, Borneo, for preparing blowpipe dart poison.
The poison used to tip blow-darts and arrows throughout the region between the Malay Peninsula and Borneo is ipoh (Antiaris toxicaria). The active ingredient is contained within a yellowish-white gum, which is tapped from the ipoh tree like rubber. Although it is just as slow-working as the dart poisons used in South America, ipoh acts in a very different way. Instead of causing paralysis, it actually over-stimulates the heart and causes cardiac arrest.
Following tapping of the gum, it is gently boiled in bamboo containers, and reduced to a thick liquid. On cooling, this liquid sets hard into a brittle resin. When the hunter or warrior wants to tip their darts, a piece of this hard glassy resin is broken up and powdered with a roller on a palette such as this, with water added to create a thickish paste. Several coatings are applied to each dart, the heads being dried by the fireside between coats.