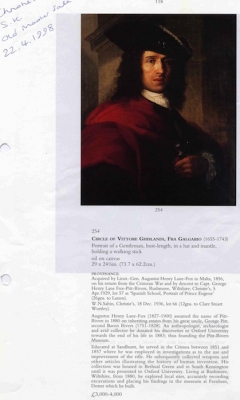 The Pitt-Rivers family obviously owned other art works that are not listed in the catalogue of the second collection. Some of these artworks have come onto the art market since 1900 (when Pitt-Rivers, who owned them between 1880 and 1900 died). Here are the details of some of these items.
1. A portrait by Ghislandi or circle Pitt-Rivers bought in Malta when he was stationed there during his Army service (see top image). This is described in the Pitt-Rivers family catalogue as 'Prince Eugene, 1663-1736)' and was sold by Christie's Old Master Sale in 22 April 1998 - the image on this page shows the entry from the catalogue.
2. The bronze statue of 'Caesar Augustus', which was a cast of the original by A. Nelli in the Vatican Museum, said to have been displayed outside Farnham Museum, now on the back lawn of Salisbury and South Wiltshire Museum.
3. A portrait by Giorgio Domenico Dupra (see second portrait shown here) sold by Christie's on 29 October 2008 for 13,750 pounds sterling to an unknown buyer. Lot Description: Giorgio Domenico Dupra (Turin 1689-1770) 
Portrait of a gentleman, bust-length, in a red coat with gold embroidery
 signed and dated 'DOM. DUPRA FECIT ROMA 1741' (lower left) 
oil on canvas 
25 x 19 in. (63.5 x 48.3 cm.) 
in an 18th Century English carved and gilded frame  Provenance: Lord Rivers and by descent;
 Captain G. Pitt-Rivers, The Manor House, Hinton St. Mary, Dorset; Christie's, London, 5 April 1929, lot 23 (52 gns. to W. Sabin).' [shown below]
4. In the catalogue note for an item sold by Sotheby's on 7 July 2009, a full-page illuminated miniature of Saint Jerome from the Hours of Albrecht of Brandenburg (a manuscript on vellum) it suggests:
'Many of the Londonderry leaves were later owned by Captain George Pitt-Rivers (1890-1966) and were sold in a single lot at Christie's, April 1929, lot 130, including "a kneeling prelate" (doubtless the present leaf), bought by the dealer Horace Buttery, who dispersed them. Six of them, including "a cardinal", were sold in 1945 to H. M. Calman, of London. It was subsequently acquired by Eric Korner.' [shown below]
It is likely that George Pitt-Rivers inherited this from his father and grandfather. The manuscript's full-page miniatures were all bought in Rome in 1856 by Frederick Stewart, fourth marquess of Londonderry (1805-1872), and they were framed with his arms on the verso, as with this example.
These items are described in the Pitt-Rivers family catalogue as 'missal illumination[s] on vellum from the collection of Frederick, Marquis of Londonderry' and were definitely therefore owned by Pitt-Rivers himself.
5. At a Christie's London (King Street) sale on 27 May 1999 of 'The Bute Collection of Sporting Pictures' sale 6090 lot 9, sold to an unknown buyer for £32,200 was a picture by Thomas Spencer (1700-1763) described as 'Victorious held by a groom, with a rider on a grey approaching, in an extensive landscape signed and dated 'T. Spencer Pinxt. 1753.' (lower left) oil on canvas 40 x 50 in. (101.6 x 127 cm). Provenance: By descent to Capt. G. Pitt-Rivers, the Manor House, Hinton St. Mary, Dorset; Christie's, 12 April 1929, lot 30, as 'F. Spencer' (85 gns. to Leggatt). Victorious, bred by Mr Crofts, an important breeder with a stud in Norfolk, was a black colt by Whitenose out of a mare by Firetail. Having won for Crofts at Lincoln under the name of Achilles, he was sold to Lord Onslow in 1751. The following year he won a remarkable eight races (all 50) at Epsom, Winchester, Salisbury, Blandford, Marlborough, Tetbury, Oxford, and Burford. He was unbeaten that year and only one of his wins was a walkover. In 1753 he was beaten by Sportsman in the King's Plate at Guildford having won the first heat, won a race at Oxford, and lost the King's Plate at Winchester to Brutus, again having won the first heat. Unraced in 1754, he was beaten by Figine in May 1755 and then retired. This picture was in the collection of the last Lord Rivers and, when offered at Christie's in 1929, was part of an important group of sporting pictures including works by Wootton, Stubbs and Agasse. The details for the 1929 sale of the picture in the Witt Library mistakenly record the vendor as having been Sir Algernon Peyton, Bt., who sold another notable group of sporting pictures in the same sale (no image of this picture is available).
6. On 23 September 1993, Christie's London sold a print of Horace Beckford, framed and glazed, as part of Lot 294 sale 6246, this is not listed in the catalogue of the second collection though a portrait of William Beckford is [Add.9455vol2_p334 /2]. Pitt-Rivers also owned a bust of Peter Beckford (listed in the family art catalogue).
7. On 9 October 1991 Christie's New York sold as Lot 61 an oil painting showing 'The Death of Adonis', said by them to be 'after Peter Paul Rubens' measuring 13 1/4 x 20 1/2 in. (33.6 x 52.1cm.) provenanced as Lord Rivers, thence by descent to Captain G. Pitt-Rivers; sale, Christie's, London, July 15, 1949, lot 84 which must have been owned by Pitt-Rivers. Unfortunately there is no image of this painting. It was sold for 4,400 US dollars.
8. On 24 September 1991 Christie's in London sold as Lot 38 an image of the Reverend William Dodd by Samuel Shelley, described as 'The Rev. William Dodd, seated half length in cleric's robes, holding a bible, column and sky background signed with initials and dated 1774 oval, 4 3/8in. (112mm.) high, formerly in the Pitt Rivers Museum Farnham'. According to Christie's 'Rev. William Dodd (1729-1777) was a popular preacher and chaplain to the Magdalen Hospital as well as author of The Beauties of Shakespeare and various literary works. Having fallen into debt, he forged a bond in the name of the Earl of Chesterfield. For this he was tried, condemned to death and executed at Tyburn'.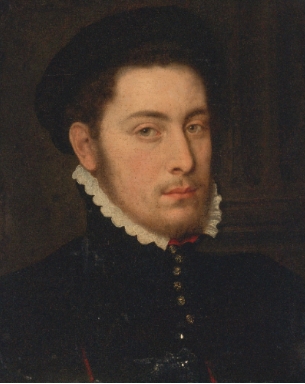 9. On 26 January 2012 at the 'Important Old Masters Paintings and Sculpture' sale at Sotheby's New York lot 128 a painting was sold which was attributed to Lambert Sustris and was said by Sotheby's to have been owned by Pitt-Rivers, it was sold for $62,500 and was said to have a provenance of being acquired by Pitt-Rivers after 1880 'from whom it was purchased by the father of the present owner'. It seems unlikely that the father bought it from Pitt-Rivers before 1900 when he died, so if this information is correct it is more likely that it was either sold by George Pitt-Rivers shortly after inheriting from Pitt-Rivers' son, Alexander, as other paintings were, or sold later in the 1950s and on.
This painting does not appear to be listed in the Pitt-Rivers' family catalogue of their art collection or in any other known source.
10. There is a letter from Sir Thomas Grove dated 11.10.1896 in the Salisbury and South Wiltshire Museum's Pitt-Rivers papers which enclosed a excerpt from a letter from a M. Cavini. He says that he was asked (presumably whilst on a visit to Rushmore) to write and send Pitt-Rivers [who he calls Tytt River [sic]] the name of one artist (Caravaggio) which he associated with a painting of St Mary Magdalene, which he comments is not very valuable, and also:
'De La Tour French artist this pastel is very valuable because De la Tour  is quoted very well in Paris - about a thousand pounds'
This suggests that Pitt-Rivers owned a possible de la Tour pastel, which does not seem to be listed elsewhere. According to the letter, Cavini's address is 24 King Street St James's Pall Mall London. I have not been able to find out any information about him, but he appears to be a dealer. There has been no other references which suggest Pitt-Rivers owned a Caravaggio of Mary Magdalene either.
Neil Jeffares the author of the Dictionary of Pastellists before 1800 (print edition 2006; online update at www.pastellists.com) very kindly sent the following information:
Two pastels were sold by General Pitt-Rivers's grandson Captain George Pitt-Rivers at Christie's in 1929. My guess is that both were inherited from the General. One was by the English pastellist Francis Cotes, an unidentified lady, sold Christie's, 24 January 1929 (12 guineas to Spiller). The other is much more interesting: it is a spectacularly beautiful pastel by Perronneau, sold by Capt. Pitt-Rivers again through Christie's, 3 May 1929, as an unknown sitter (500 guineas to Agnew's; it later belonged to Sir Robert Abdy, and was offered in New York, Christie's, 28 January 1999, Lot 154, erroneously  as of M. Miron, confusing it with a pastel which once belonged to the collector Camille Groult). You can find the Perronneau on my site under the sitter's name of ??M. Miron (quickest to search Abdy and follow the links to the Perronneau article).
Although the Perronneau is signed, it is in graphite and very difficult to spot, and my guess is that this is the pastel thought to be by La Tour.
There are plenty of confusions between Georges de La Tour and Maurice-Quentin de La Tour, but when the word pastel is mentioned, you can generally be sure it is the latter who is meant. But in the late 19th century, almost any decent pastel was attributed to him.
The Cotes may be the one listed in Grosvenor Gardens artwork as 'Portrait of a Lady with string of pearls' by Cotes 1726-1770'. However Neil has kindly informed us that:
The 24 January 1929 sale catalogue described her as "Lady in pink dress with fur collar". It's perfectly possible that she also had a string of pearls, but while I have photos of numerous unknown ladies by Cotes with either attribute, none (so far known) has both. Moreover neither description fits a third Cotes lady, the signed and dated 1757 pastel of Lady Rivers, née Penelope Atkins (1725–1795), when Mrs George Pitt  which was in an anonymous London sale, Christie's, 25.vii.1919, Lot 60.
So it seems that Pitt-Rivers may have owned three Cotes pastels, if not more. Nothing further is known about these Cotes pastels at the present time.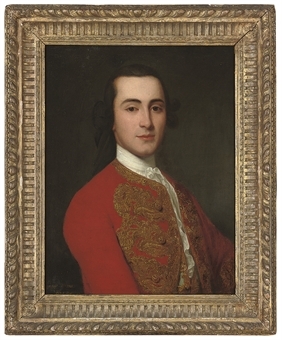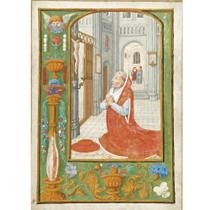 AP, August 2010, updated with information kindly provided by Neil Jeffares in February 2012