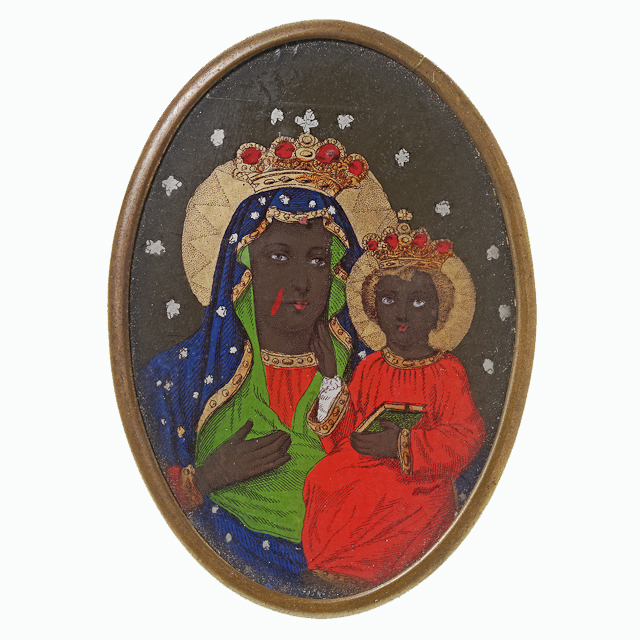 Transferred from the Wellcome Institute in 1985; 1985.52.352
This enamel painting depicts the Black Madonna and Child of Chartres. Like the enamel painting of the Virgin Mary and Child, it would have been sold as a religious souvenir.
The town of Chartres, France, has been a pilgrimage destination since the Middle Ages and is famous for its gothic cathedral and Black Madonna statues. The Madonna of the Pillar is located on a six-foot high pillar in the main church, and it is believed that an ancient female earth power rises up through her from a well. The Madonna Sous Terre (Under the Earth) is located in the crypt directly below, and is a popular prayer and offering shrine.
There are hundreds of Black Madonna statues across Europe, including at shrines in Einsiedeln, Switzerland, Montserrat, Spain, and Loreto, Italy. Black Madonnas are especially associated with healing miracles and magical powers, and are often connected with pagan earth goddesses.