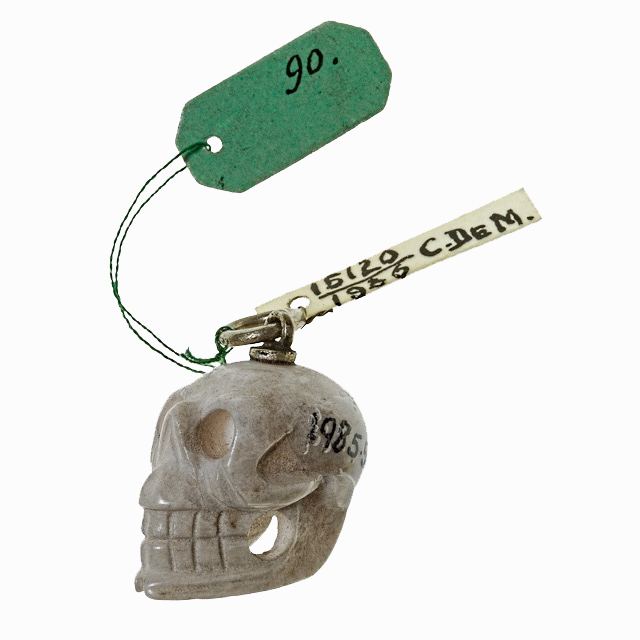 Transferred from the Wellcome Institute in 1985; 1985.52.43
Death's head amulets were once used to decorate rosaries – strings of beads used to count the recitation of prayers. This one is from Naples, and is made of lava stone from nearby Mount Vesuvius, but they could also be made of shell or ivory.
The use of skulls as rosary decorations and beads dates back to the 14th century, and was especially popular in Italy and Germany between the 16th and 18th centuries. Often accompanied with Latin inscriptions meaning 'think on death' and 'this is what you will be', they were designed to remind people of their mortality and of the fragility of human life in the face of God and nature.
Memento mori (meaning 'remember death') symbolism was also popular in art and in fashion at this time. Portraits and sculptures often featured skulls, as well as equally symbolic hour-glasses, clocks, extinguished candles, fruit, and flowers. Rings, earrings and pendants were fashioned as skulls, skeletons and coffins.