1. INTRODUCTION
This exhibition features photographs taken by the colonial administrator Charles W. Hobley (1867-1947) and the anthropologist E. E. Evans-Pritchard (1903-1972). A few other photographers are represented such as George Carline who worked at the Pitt Rivers Museum and visited Kenya in 1929, as well as photographic companies such as D. V. Figueira and Coutinho and Sons who were based in Mombasa. Other images are postcards produced by the Italian mission, Missioni Della Consolata around 1920.
Hobley was the first colonial administrator for Nyanza, which included Luoland. His photographs were taken around 1900. Evans-Pritchard took his photographs during a visit to Nyanza in 1936 to study Luo society. Archdeacon Owen who was the head of the Church Missionary Society in Western Kenya and based at Maseno aided him in his work.
These photographs are important documents about the Luo past, both in terms of the natural and social environment. Luo settlements, buildings, clothing, material culture and general way of life are all recorded in these photographs.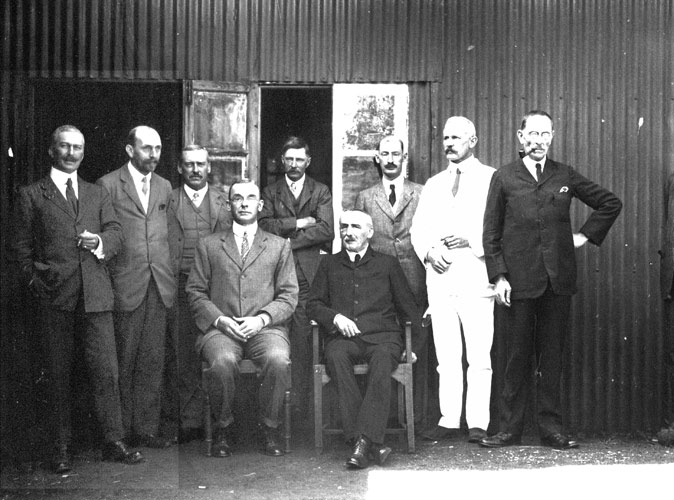 Charles W. Hobley (1867-1947) (second from left). Unknown photographer, from the MacGregor Ross Collection, Bodleian Library of Commonwealth & African Studies at Rhodes House, University of Oxford.
Shelfmark: MSS. Afr. s. 1876, box 17, bundle 11.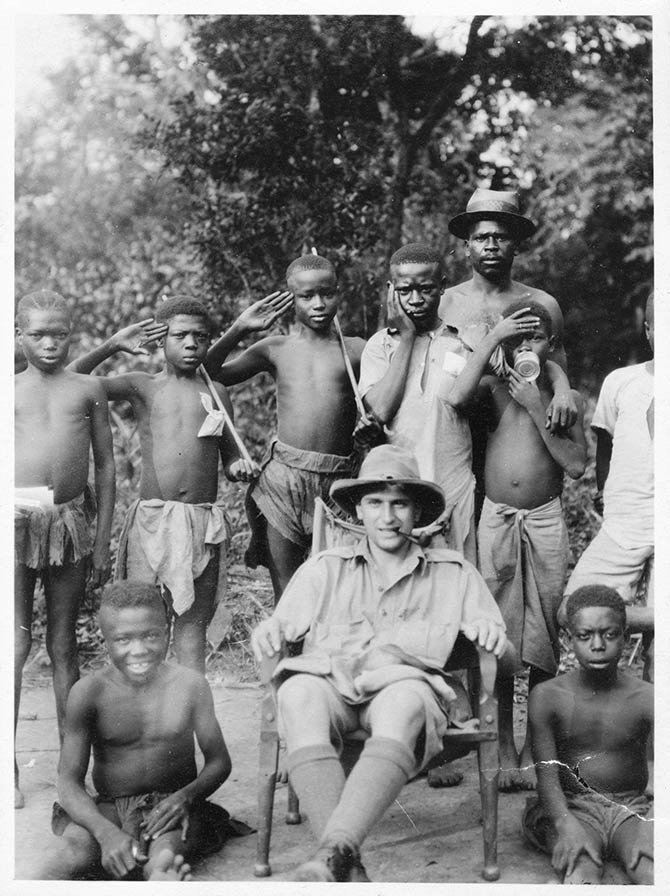 1998.341.576
E. E. Evans-Pritchard with Zande boys in Southern Sudan, Unknown photographer, 1927-1930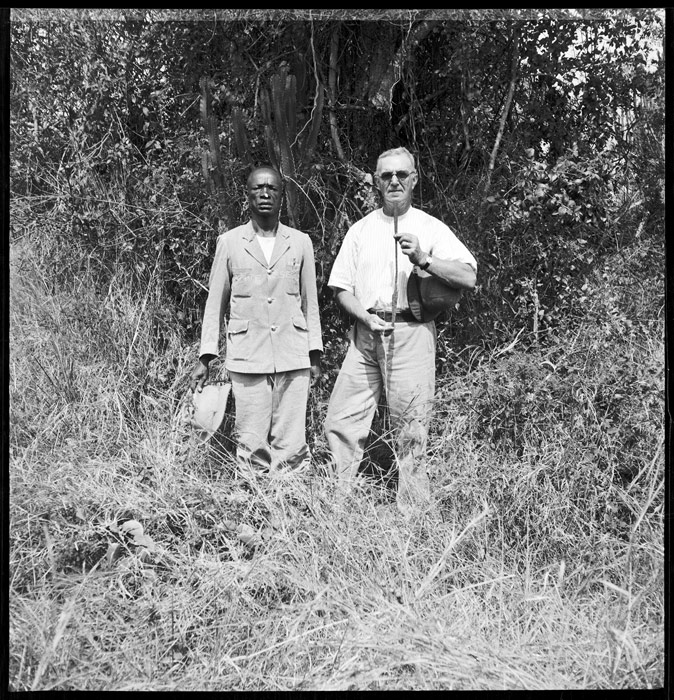 1998.349.270.1
Archdeacon Owen with a local colonial administrative chief in Alego, Photo by Evans-Pritchard, 1936
This exhibition has been curated by Gilbert Oteyo with the assistance of Dr Chris Morton.