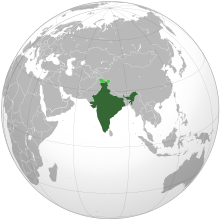 IndiaBagh nakh from India, Asia. Collected by Robert William Theodore Gunther about 1850. Given to the Museum in 1924.
Hand-fighting weapons are small, portable weapons, often worn covertly, and usually intended to wound or maim rather than kill. One such weapon, designed for concealment, was the bagh nakh or 'Tiger's Claw'. It was worn under a glove or between the fingers to give the wearer the advantage of surprise in duels and street fights.
This example is from Satara near Mumbai (Bombay) and is made of iron, with rings to secure it to the thumb and index finger and one of its four claws missing. Each ring has settings for two jewels, which have, at some point, been replaced with red and blue glass.
A Place in History
The bagh nakh was associated with the Maratha Empire of the 17th and 18th centuries and most examples seem to originate from the major Indian cities of Gwalior in Madhya Pradesh, Satara in Maharashtra (as is the case with this example), and Kolapore. It was never really considered a legitimate weapon since it was associated with thieves and assassins. One famous historical event may have helped promulgate this notion.
The story relates to the Emperor Shivaji (reigned 1674-1680), the founder of the Maratha Empire. Shivaji established an independent Maratha state around his home city of Pune, after a successful rebellion against the Bijapur Sultanate. In an engagement with the army of Bijapur in 1674, Shivaji feigned the desire to parley with their military leader, Afzal Khan ('khan' = 'general'). Shivaji secretly put on a chain-mail shirt under his clothing, concealing a dagger in his left sleeve and a bagh nakh in his right hand. When the two leaders met in a pavilion between their armies, they went to formally embrace each other in unarmed peace. At this point, Shivaji stabbed Afzal Khan in the stomach with the bagh nakh, then the dagger, and stole his sword as a trophy. Shivaji's descendants still possess this sword.