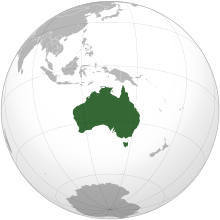 AustraliaGreen glass spear head from Australia, Oceania. Collected by Mr and Mrs Faulkner. Given to the Museum by Finlay Sanderson in 1932.
The Museum holds a number of such Australian spear and arrow points made from recycled bottle glass. They were something of a phenomenon in Colonial states in the 19th century. This serrated spear point is from the Derby district of Western Australia.
The Art of War
This spear point, like the many more like it in museum collections around the world, represents the coming together of two different artistic or technological traditions to create 'hybrid' objects. In this case, Australian Aboriginal methods of producing stone tools were hybridized with imported European materials to produce a sharper and more easily manufactured spearhead. But more than this ingenious re-use of material, these weapons are also excellent examples of the sort of pressure-flaked spear points that have been produced in the northern Kimberley and Arnhem Land for more than three thousand years. These points are bifacial, that is, they are worked on both sides of the blade. They were regarded very highly by many Aboriginal groups throughout Northern and Western Australia. Consequently, they have been documented as passing more than 1,000km to the south through trade. Known examples include those manufactured in bottle glass, porcelain from the insulators of cross-country telegraph cabling, as well as more the more traditional materials of quartzite and basalt used in pre-colonial times.
The rough blank of the blade was produced by the global method of applying a hard rounded hammer stone to a large core of whatever material was being worked - here, glass. Once reduced to approximate size and shape, the edge was then 'dressed'. The distinctive serrated edge undulates around the circumference, as well as perpendicular to it. It was produced by 'pressure flaking'. This technique involves applying a pressure flaking stick - such as a pointed stick or a shaped piece of animal bone - at a very slight oblique angle to the flat of the blade, at evenly spaced points along the edge. This produces small flakes running back from the edge of the blade, and several small, sharp-edged valleys. The blade was then turned over in the hand, and the same process repeated on the other side in the spaces between these valleys. These heads were fixed to their light wooden shafts with black spinifex gum. The shafts themselves were made of short sections of hollow bamboo. A hollow shaft was used so that the peg of a spear-thrower could be fitted into the butt at the opposite end.