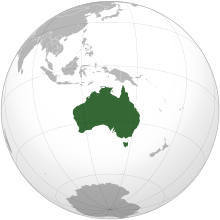 AustraliaFire-making shield from Australia, Oceania. Collected by Francis James Gillen and Walter Baldwin Spencer between 1901 and 1902.
This shield was collected by the well-known Oxford anthropologist, Baldwin Spencer whilst conducting an expedition across Australia with Frank Gillen. The pair travelled for 12 months from Oodnadatta in the South to the Gulf of Carpentaria. One of the groups they studied was the Arrernte (also known as Aranda or Arunta), whose name means 'White Cockatoo'.
This example is characteristic of Arrernte shields and those of Central Australia in general, which are rather plain and of a small, narrow, and straight form for use in parrying clubs and spears. It is made of the soft beanwood and is coarsely covered with red ochre and fat. On the reverse it is carved with grooves for fire-making. The companion tool used for this was a hardwood spear-thrower that doubled up as a saw. The saw was rubbed back and forth in the grooves producing shavings, heat and eventually, flame. Since Aboriginal hunters and warriors carried both shield and spear-thrower with them, they were able to make fire at all times.