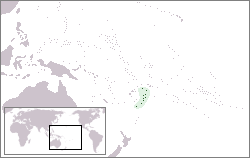 TongaUnfinished apa'apai from Tonga, Oceania. Part of the Pitt Rivers Museum Founding Collection. Given to the Museum in 1884.
Heavy, two-handed clubs known as apa'apai, are one of the few types of weapon indigenous to Tonga (as opposed to the majority acquired from nearby Fiji). They usually had a diamond-section head, with either a flat, flared tip or a point and were used as crushing weapons of war. They were the most common form of Tongan club during the mid- to late-18th century until becoming outmoded in the early 19th century.
This example is probably around 200 hundred years old although even today, they continue to be manufactured as tourist items. The carved design of geometric patterns, fish, birds and figures is known as tata. This example is unfinished as there are plain sections left on the shaft. It is not known why the craftsman (tufunga tata) either gave it back to the owner incomplete, or sold it to a foreigner so that it entered into the ethnographic curiosities market and fell into Pitt Rivers' hands. However, it does enable us to see how he went about the composition of his work; breaking the weapon's surface into rectilinear zones, and then columns, before incising these zones and sub-zones with the chosen decorative motifs.