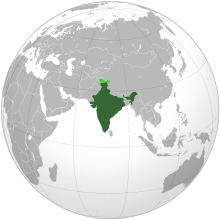 IndiaTalwar from India, Asia. Collected by J. B. Elliott. Lent to the Museum by the Bodleian Library in 1902.
This fine Indian talwar dates from the late 18th or early 19th century. It has an Indo-Muslim hilt but the red silk brocade on the pommel and scabbard and the brass fittings depicting game animals, suggest an origin among the Hindu Rajputs. For Rajput men, their talwar was more than just a sword; it was also the embodiment of their honour, commitment and agency.
It is not unusual to see this mix of cultures in a single weapon since the talwar became widely distributed in India during the Islamic period and gradually supplanted older forms of sword, especially among the elite. Indeed, the talwar's influence did not stop at India's borders. It was swords such as this that inspired the curved cavalry sabre used by the British Army from the 18th century onwards.