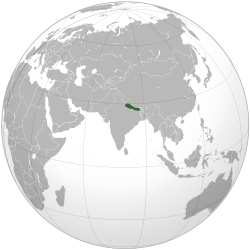 NepalKukri from Nepal, Asia. Collected by Francis John Shore by 1830. Transferred to the Museum from the Asmolean Museum in 1886.
The kukri is the knife of the Gurkhas of Nepal. Noted for their strength and courage, the Gurkas have served in the British Army for over 200 years.
With its disinctive forward-angled blade and separate pouches for smaller knives, tweezers and a whetstone (for sharpening blades), the kukri is an multi-purpose weapon. It is useful for alll sorts of tasks, from clearing undergrowth to opening tins. Alhtough this example is perhaps 200 years old, many modern survival knives still take the kukri as their inspiration.