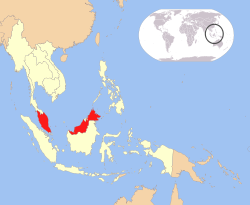 MalaysiaKlewang from Sabah, Malaysia, Asia. Part of the Pitt Rivers Museum Founding Collection. Given to the Museum in 1884.
Klewang is a collective term for all the machetes of Indonesia with single-edged blades which widen towards the point.
This ensures the centre of gravity - and therefore the weight of the blow - lie near the tip. This example, which may be up to 200 years old, has some vicious-looking projections at the tip and was used by the Iranun people of Sabah, a Malaysian state in north Borneo. Historically the Iranun (known as Illanun during the British colonial period), were regarded as the fiercest pirates in the Malay world.