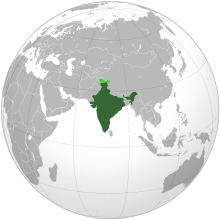 IndiaHelmet from India, Asia. Part of the Pitt Rivers Museum Founding Collection. Given to the Museum in 1884.
This helmet is a mixture of (chain) mail and plate, comprising twelve iron sections that are formed to look like scales, radiating from a disc on top of the head and connected with chain links. The neck and cheek guards provide extra protection.
It probably dates from the 18th century and was worn with a chain mail shirt. It was taken as a memento from the Siege of Seringapatam in 1799 by the victorious British East India Company.
A Place in History
This helmet from Sriringapatnam (Seringapatam) in the Kingdom of Mysore (now Karnataka State, India) is one of many which were seized at the famous Siege of Seringapatam on May 4th 1799. This was the final battle in the 4th Anglo-Mysore War. The victors, the British East India Company, collected a vast quantity of Indian arms and armour from the battlefield and shipped them back to Britain, distributing them as gifts to various influential political figures of the turn of the 19th century. The result of this is that almost all British collections of Indian arms and armour contain at least one artefact used in this battle.
The Kingdom of Mysore was ruled over by the Wodeyar/Wadiyar Dynasty between 1399 and 1947. However, a period of weak control in the late 18th century saw the rise to power of a particularly ambitious general, Hyder Ali. Hyder Ali was the beloved general and confidante of Maharaja Krishnaraja Wodeyar II so when the title passed to the Maharaja's young son after his death, Hyder Ali seized greater power and became essentially the de facto ruler. He never formally took the throne and when his son Tipu Sultan succeeded him in 1782, the pretence continued that this form of rule was legitimate. The charade finally ended in 1796 when the puppet-king Khasa Chamaraja Wodeyar VIII died and Tipu Sultan declared himself ruler of Mysore.
Both Hyder Ali and Tipu Sultan were brilliant military tacticians and strategists who wooed Napoleonic France, which had imperialistic ambitions on the subcontinent in competition with the British at this time. The British, fearing Bonaparte would establish a power-base in India as they had narrowly prevented him from doing in North Africa, resolved to overthrow Tipu Sultan and restore the Wodeyar dynasty...along with a British advisory Commissioner, of course.
There followed a number of conflicts in the region of Sriringapatnam throughout April and early May. Tipu Sultan held the walled city and commanded a Mysorean force of 30,000 men, while Major-General Sir David Baird commanded a force of 52,000. Only 8% of this 'British' army was in fact European: Asaf Jah II, the Nizam of (formerly Mogul) Hyderabad had entered into alliance with the British through fear of Tipu Sultan's growing power in Western India, and brought more than 26,000 men to join the British. Another 22,000 of the British troops comprised 22,000 Sikh and Hindu Sepoys. So although this battle is often described as a 'great British victory', this is something of a misnomer!
David Baird held a deep personal hatred for Tipu Sultan, as he had been taken prisoner by him twenty years earlier during the 1st Anglo-Mysore War, and kept in captivity for three and a half years. This certainly contributed to Baird's internal passions heading into this siege. The British artillery breached the city walls at their oldest and weakest point on May 2nd and at 1pm on May 4th the British-led force charged through the breach on foot and into the city. The ensuing battle itself lasted only 16 minutes. Entering the city, one of the British columns swept to the northwest and immediately met strong resistance from an advanced group of defending musketeers. One of these - a 'crack shot' - was being repeatedly handed loaded muskets while attendants loaded them behind him. This individual was eventually brought down by a Sikh musketeer and it was only hours later that this it was discovered to have been Tipu Sultan himself.