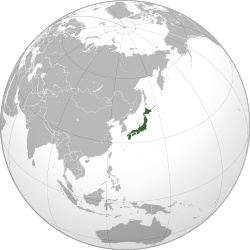 JapanMiniature armour from Japan, Asia. Part of the Pitt Rivers Museum Founding Collection. Given to the Museum in 1884.
These miniature suits of samurai armour are called gogatsu-ningyo meaning '5th month dolls'. This is because they play an important part in the Japanese festival for children held every year on the fifth day of the fifth month - May 5th.
The suits were probably made by apprentice armourers and they are finely crafted, closely matching the structure, materials, details, and finish of real armour and accessories. The suit on the left is even fitted with a tiny sword complete with steel blade and pearl-mosaic scabbard.
Defining Gender
May 5th used to be known as 'Boys' Day' (Tango-no-Sekku) but in recent years it was renamed 'Children's Day' (Kodomo-no-hi), which is enjoyed by all as a national holiday as part of Japan's 'Golden Week' of festivities. Children's Day remains an important opportunity for Japanese families to celebrate their sons in particular, since girls retain their own doll festival (Hinamatsuri) on March 3rd, although this is not a holiday.
Warriorhood has been closely associated with the noble values of manhood in Japan for several centuries. The miniatures symbolise the bravery, nobility and energetic qualities of great samurai warriors, to which the boys should aspire. When a boy is born, his parents are gifted the miniatures by friends and relatives and they are stored, to be brought out each year at Kodomo-no-hi.
Kodomo-no-hi is both a celebration of childhood and a ritual through which the samurai spirit is passed from father to son. Prayers are offered for the strength and health of one's sons, and for their future success in adult life. Colourful paper and cloth streamers, one for every son in the household, are flown from the roofs of houses. They are in the shape of carp and are called koi nobori. This fish is a symbol of good luck and a good metaphor for masculine, heroic values as it is said to display great persistence as it swims valiantly upstream to fertilise the female's eggs.
On this day, boys play host to their sisters, and serve them special rice cakes and dumplings. This instils in boys the value of honouring and caring for one's sister. The central ritual focus of the celebrations is the family shrine, usually an alcove in the reception room of a Japanese home. A display is constructed in the shrine comprising silk flags bearing the family's crest, as well as miniature armours, helmets, bows and arrows, swords, and warrior dolls of mythical Japanese heroes.