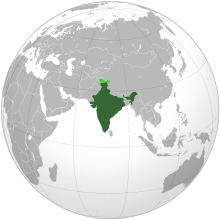 IndiaValai Tade from India, Asia. Collected by Harry Geoffrey Beasley by 1928. Given to the Museum by his wife Irene Marguerite Beasley in 1954.
In south India, the throwing stick had been used as a weapon of war as well as hunting in pre-colonial times. This crescent-shaped type of stick is known as a valai tade (pronounced 'val-ay tha-dee'), which simply means, 'bent stick'.
This is a ceremonial version from Madurai, a city in the state of Tamil Nadu. It is made from the highly polished red wood of the tamarind tree, although more ornate examples were made out of ivory and embellished with silver and copper. A ceremonial valai tade served as an emblem of manhood and was closely associated with its male owner. So close in fact, that it is said that he could send it to take his place at his own wedding.