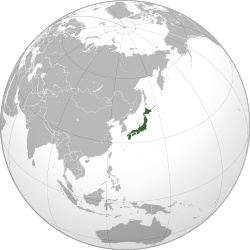 JapanWakizashi from Japan, Asia. Collected by Robert Walter Campbell Shelford. Given to the Museum by Mrs. Shelford in 1929.
The wakisashi is the classic Japanese short-sword with a blade measuring 30-60cm long. It was the only Japanese sword that could be carried by non-samurai, being popular with merchants and townsmen in the Edo period (1603-1867). Samurai usually wore it across the belly, blade up, as a side arm in combination with the longer katana sword. The wakisashi was, however, the samurai's constant companion, worn from waking until sleeping and often kept near to hand during the night.
Although not very visible in this photograph, there is a rectangular object on the scabbard, between the silk cord and the mouth. This is a kozuka, a small, flat handled utility knife, known to be used also as a throwing weapon by samurai boys as part of their training.
The Art of War
The wakizashi follows the form of the katana in every detail but length. By looking at the 'furniture' of this example (the scabbard and the soft and metal mounts), we can tell this is a parade sword. The gold butterflies and flowers represent a real work of art on a summer theme, which balances refinement and richness of decoration very carefully. Seasonality has been an important aspect of Japanese culture for many centuries, and the characteristics, colours and species of the seasons are often depicted on artworks such as kimono fabrics, printed decorative papers, tsuba (sword guards), cartoons, paintings, lacquered containers, and so on.
Although dismantling of the sword itself to expose the tang of the blade might reveal the sword-maker's signature, its date of manufacture, the composition of the steel, and so on, this has never been done. So instead, we can infer from the weapon's high level of ornamentation a probable manufacture date in the middle Tokugawa (Edo) period, some time in the early 18th century. This is also in keeping with the culture of parade and military display among high-ranking samurai warriors, which was well documented for that time.