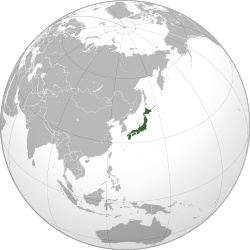 JapanRetainer armour from Japan, Asia. Collected by Edbert Hewett. Given to the Museum by Hereford Museum in 1942.
This is a suit of retainer armour. A retainer refers to a vassal in feudal Japan, usually a samurai providing military services. This suit dates to around 1850 and although decorative, it is more restrained and practical than many samurai armours. The cuirass is made to look like it is constructed of lamellae (small, laced plates), but is actually made of larger pieces. Much of the lacing has been concealed and wooden components have been lacquered black to give a simpler appearance overall.
The large crescent moon forecrest on the helmet is a Buddhist symbol for the impermanence of life and may refer to the samurai concept of ultimate sacrifice in the name of duty.