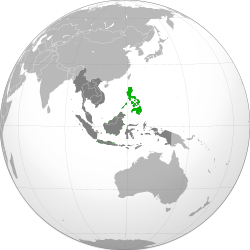 The PhilippinesMail and plate armour from the Philippines, Asia. Collected by R. Hugh Chapman in 1893. Given to the Museum by Mabel How in 1940.
This metal mail and plate shirt is decorated with silver scrolls and rosettes. It was collected in the 1890s and was worn by the Tausug (Moro) people of Mindanao Island in the Philippines. The Moro practised piracy and raiding, activities regarded as dangerous to the economic interests of the British Empire in the region, and the British suppressed them after a lengthy and bloody campaign during the 1840s.
Form and Function
While the cheaper, everyday Moro armour of the 19th century comprised conical caps and bark cloth or leather jackets, similar to the armouring solutions of Borneo and the Naga of north-east India and Myanmar (Burma), this metallic armour has strong similarities with mail-and-plates armour of the Middle East. This is the result of the extended presence of Muslim missionaries and traders in the Philippines since before the 14th century. During Spanish colonial rule (1565-1898), most areas of the Philippines converted to Christianity, but Mindanao Island, and the Moro in particular, remained faithful to Islam.
Usually, Moro armours of this kind are all brass (as this example is) or a mixture of brass mail and horn plates, the horn being that of the Carabao, a Filipino subspecies of the Water Buffalo. As with most Islamic armours, it opens down the front like a shirt, making it easy to take on and off. It also has the added beautification of ornate swivelling hook-and-eye clasps, the scrollwork on which is of pre-Islamic Bornean design.
Like other armours of mail and plates, the armourer's principal concern was achieving a balance between the flexibility and lightness of mail, and the stopping-power and weight of plate. What mail and plate armour allows is the prioritisation of some body areas for movement, and others for protection. So, what we see here are large plates for the protection of the heart and lungs and smaller plates near the shoulders to protect against downward cuts. There are also plates covering the thighs and groin although these are not shown. Meanwhile, the mail sections in the joints and less vulnerable areas allow for maximum movement and some breathability.