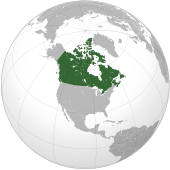 CanadaFighting knife from the North West Pacific Coast in the Americas. Owned by Louis Colville Gray Clarke. Given to the Museum in 1921.
This unusual double-ended steel fighting knife was probably made by the Tlingit, an indigenous people of the costal regions of Alaska and Canada in north-western North America. It dates to around 1800. The mounts are copper, the grip is bound in hair and the attached sheath is made of pieces of animal skin.
The Art of War
These war-daggers represent some of the most refined Native American weapons in steel. The Tlingit people of the Pacific Northwest Coast were among the significant number of Native American peoples who made copper weapons prior to contact with Europeans, and so this weapon represents part of a long history of metallurgy in North America. There is debate about whether smelting was done this far north in the Americas, and it is generally agreed that the majority of weapons predating European contact were hammered from nuggets of naturally occurring or 'native' copper. Copper was always held in high esteem, and ingots formed units of currency within the region's complex economic system. Elsewhere in North America, copper was so highly valued, it took on a spiritual significance.
Like other indigenous peoples of this coastal area, the Tlingit accumulated considerable wealth in European imports during the late 19th century, due to European demand for Pacific sea-otter fur, which was considered the finest fur in the world by European tailors. Steel became a major commodity in the fur-trade, particularly in the form of files and other tools. Tlingit smiths took these raw materials and hammered them into elaborate and artistically shaped weapons.
There were a number of different types of late 19th century Tlingit war-daggers, but this example here is of the double-ended type. In single-ended forms, the pommel is generally carved to depict a predatory animal. Scholars are divided in opinion as to whether the pommels depicted the totem animals of the warrior's family (i.e. those which also appeared on the 'pole' outside his house), or predatory animals that were considered to keep him safe, and increase his effectiveness. In the double-ended war-daggers, the shorter blade, at the butt end, is beaten into the animal form, and generally has eyes of inlaid abalone shell. It retained its original cutting function and was used to deliver a shallow slashing wound to the enemy's face, distracting him, while the longer blade could be used to follow up with a deeper, killing blow.