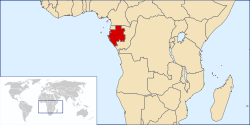 GabonOnzil from Gabon, Africa. Part of the Pitt Rivers Museum Founding Collection. Given to the Museum in 1884.
This 'bird-headed' knife is known as an onzil and was made by the Fang people of Gabon. The Fang are renowned for their refined sculptural forms, particularly reliquary heads.
Although classified as a throwing knife, it is possible that the onzil was never used as a functional weapon. Instead, being closely associated with its owner, it was worn as a symbol of social status in life, and then placed on their tomb alongside the reliquary figures in death.