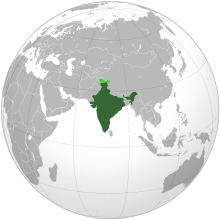 IndiaBuffalo horn knuckleduster from India, Asia. Owned by Alfred Walter Francis Fuller. Given to the Museum in 1913.
This is a vajra mushti (knuckleduster) from Andhra Pradesh in south India. Vajra mushti means 'diamond fist' in Hindi, probably referring to the hardness of the blow this weapon delivered. This example is made of the horn of the water buffalo and was used by the Jettis, an ethnoliguistic group famed for their displays of boxing, wrestling and gymnastics.
The Beautiful Warrior
In traditional Hindu mythology, the Jetti are descended from the hero Devamallu, who killed the tyrannical demon Vajradanta with his bare hands. Consequently, the Jetti are believed to be particularly skilled at unarmed combat, and specialise in performing boxing, wrestling and gymnastics as spectator sports. Their services were specifically required at the festival of Dasara, where they performed before the Maharaja of Mysore.
Retired Jetti fighters served as the organisers of a boxing festival and paired up evenly matched young boxers for each bout. Wearing orange shorts and garlands of flowers, each boxer, armed with the vajra mushti strapped to one hand, was led onto the sand fighting ground. As they entered the ring, their names and home villages were announced. They bowed to the Raja overseeing the festival of sports, and then to the ladies of the court, who watched from concealment behind a lattice screen. Removing their flower garlands, the boxers decorated the ring by strewing them about, before turning to begin fighting.
The style of fighting itself was a mixture of wrestling and boxing, but only blows to the head were legal with the vajra mushti. This may seem particularly dangerous and unfair, but a hard strike with the vajra mushti was as likely to break or dislocate the wearer's fingers, as it was to damage the skull of his opponent. As a result of this, the weapon was also used to slash, the teeth able to gouge at the opponent's face and scalp. Jetti boxers also occasionally used bunches of flowers in their left hand as a means of confusing their opponent, in the same way that performing fencers used cloaks in 16th century Europe. The bouts were usually stopped by the Raja when he had decided the winner. At his signal, his servants threw robes and turbans into the ring and the two fighters separated. Often, the victor performed multiple somersaults as he left the ring to show the audience he was unharmed.