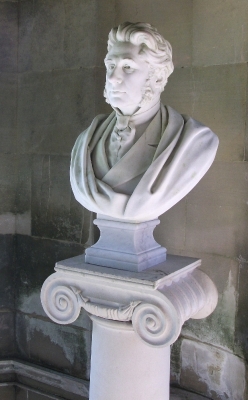 To find portraits owned by the Pitt Rivers Museum see here.
Of course there are other portraits of Pitt-Rivers held by the family and in other institutions. This is a record of those that are known about.
Larmer Tree Gardens
During a visit to the Gardens on 27 May 2012, members of the project team found a marble bust of Pitt-Rivers. It can be found in the Temple, Larmer Tree Gardens. The bust was listed in Pitt-Rivers' art catalogue as no. 322 on page 70. The catalogue records that the bust was created by Joseph Edgar Boehm formerly Josef Erasmus Böhm  (1834–1890) in 1882. L117 in the Salisbury and South Wilshire Museum is a letter from Boehm to Pitt-Rivers in 1883 regarding another marble sculpture.
Salisbury and South Wiltshire Museum
Salisbury and South Wiltshire Museum have at least one portrait of Pitt-Rivers gifted to them in 1975 when they were given their Pitt-Rivers collections in lieu of death duties. An image is shown on this page, please see here for more information. The portrait is by Frank Holl, ARA, (1845-1888). The portrait must, therefore, have been completed before 1888.
A portrait in old age by Frederick Beaumont, an artist whom Pitt-Rivers patronised frequently for portraits of his family. In May 1897, Frederick Samuel Beaumont (1861-1950), a painter much frequented by Pitt-Rivers for portraits of his family, wrote to him:
'In any case I would very much like if possible this Jubilee Year to do at least a head portrait of you – either for your Oxford Museum or for the Larmer Tree. A hundred years hence it would be of no slight interest to the visitors to either place to see a portrait of their founder.' [L1813 S&SWM PR papers]
This portrait was loaned to Salisbury and South Wiltshire Museum by Anthony Pitt-Rivers in 1983, and was painted in 1897, so Pitt-Rivers must have acceded to Beaumont's suggestion. It is an oil painting on canvas 73 x 58.5 cm. [SBYWM:1975.81]
Other portraits from Bowden's 1991 biography of Pitt-Rivers are reproduced here, the photograph is acknowledged to Anthony Pitt-Rivers and Salisbury and South Wiltshire Museum by Bowden, as is the painted portrait. The portrait of him in his DCL gown (so presumably dating around or after, 30 June 1886 when he was awarded the DCL by the University of Oxford) is by an unknown painter and was probably also loaned to the Museum by Pitt-Rivers great grandson.
The final portraits that are known are probably both cartes-de-visites. The images show a young and dapper Lane Fox, holding a cane and soft hat, and wearing a sheepskin lined coat. It will be noticed that the hat has visible tassels in one version, and the position of the torso and one hand is slightly different.
It is possible that these images of Lane Fox date from circa the 1850s as his age, clothing and hairstyle seem to suggest. One version of these images is shown in Nancy Mitford's 1939 The Stanleys of Alderley: Their letters between the years 1851-1865 [London: H. Hamilton] facing page 286 (this is the grainier image on this page). It is not known what size the original print was, or where it is now located.  Another version of the same image was for sale by a dealer a while ago at the end of 2011, and the scan provided by the dealer is also attached.
Chris Morton, Curator of Photograph Collections at the Pitt Rivers Museum, remarks that both images are likely to be carte-de-visites [c-d-v] as such items were photographed at this time by using a single glass plate and exposing only a sufficient portion of the plate for a series of c-d-v images, so that at during one visit to the photographer's studio several slightly different images for cartes-de-visites would be created. In each the pose would be likely to be similar but not identical, as would the background.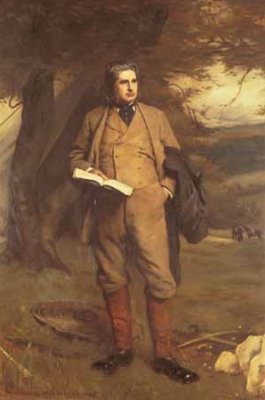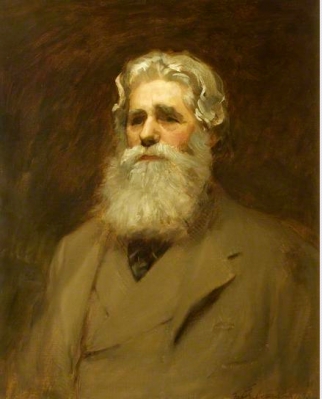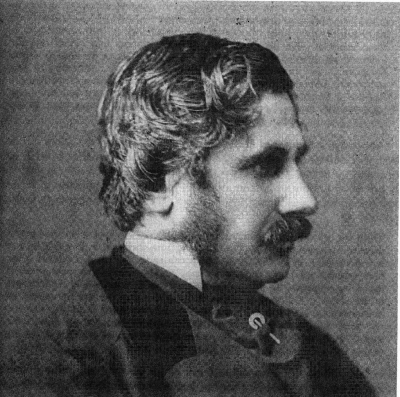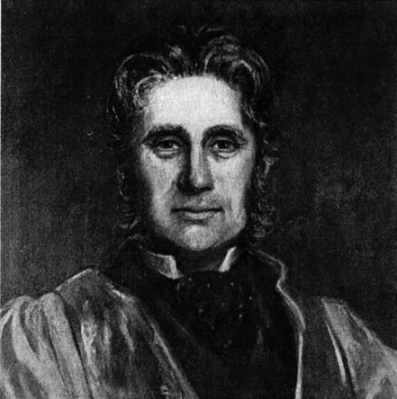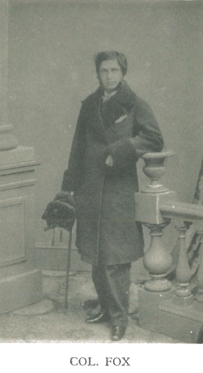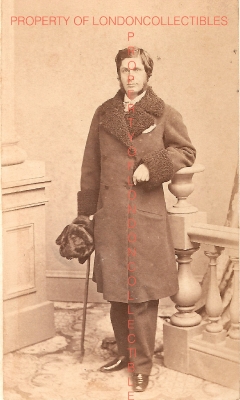 AP May 2012 / Amended by Rachel McGoff April 2013