Reel to Real Resources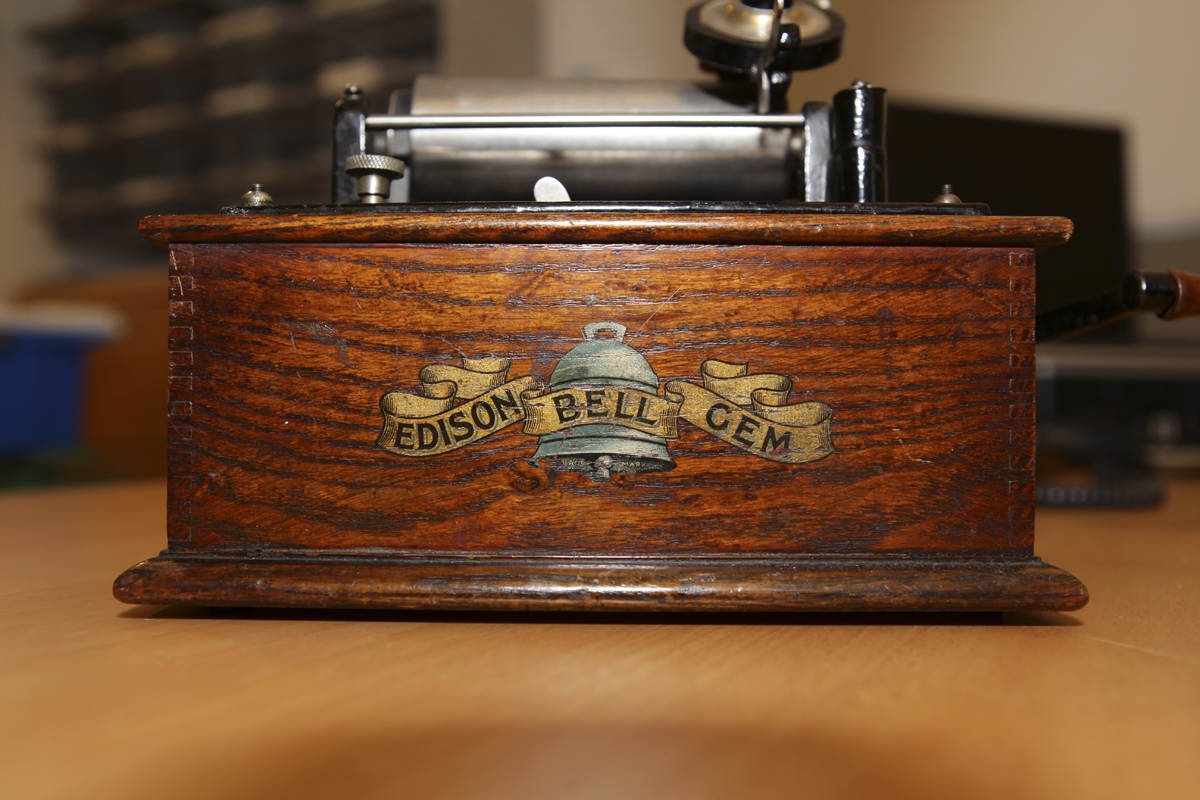 An Edison Bell phonograph at the British Library Sound Archive studios.During the course of the Reel to Real project we were able to conduct interviews with a number of leading ethnomusicologists, sound curators, audio engineers, and other related experts, as well as record talks from the three workshops that took place as part of the project programme. These multimedia outputs are available via the menu links on the left.
The audio section contains recordings of interviews and talks including discussions with members of the British Library and Profile Video, who were both responsible for helping us to digitize our collections of wax cylinders, reel to reel cassettes, and DAT tapes. There are also several recordings of presentations and discussions at the two key workshops organised as part of this project, "Sound in Museums" and the OeRC Workshop, "Delivering Ethnographic Sound", that was held at the end of the project. We are also privileged to be able to share David Toop and Max Eastley's talk on their engagement with sound and instruments at the Pitt Rivers Museum, which was the keynote speech at the 2012 British Forum for Ethnomusicology one-day conference, which was also held at the Pitt Rivers Museum.
The video section contains an interview with Louis Sarno, divided into 8 parts and accompanied by related playlists of his recordings and images from his photo archive.
We are enormously grateful to Soundcloud for partnering with the project and allowing us to upload our audio files to their service. All of the playlists on this website can be found on Soundcloud at:
https://soundcloud.com/pittriversound-1/sets