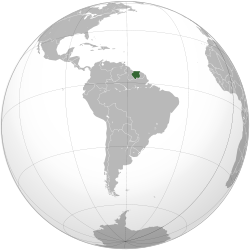 SurinamHunting bow and arrows from Surinam, Americas. Collected by Audrey J. Butt-Colson in 1963. Given to the Museum in 1964.
This bow (paira) was made by a Wayana man called Tamtamoshi, from the village of Kawemhakan, on the Lawa (Maroni) River, Surinam. It is carved from Purple Heart wood, and has a string made from the fibres of pineapple leaves. It was made in the early 1960s, at a time when the bow was coming to be considered by local peoples as an inferior hunting weapon to the gun.
The Beautiful Warrior
This weapon is most notable for its beautiful, long reed arrows (pulaw). These examples were bought from a number of different makers in villages along the Maroni River. They have a variety of different heads for different purposes. Some are barbed for shooting birds and fish. Others are intended for killing large game or men, and have detachable heads tipped with the paralysing poison curare, which are designed to remain in the wound, even if the victim removes the shaft. Some of the arrowheads are fitted with whistles so they scream as they fly.
The fletching of these arrows is particularly accomplished, featuring a range of colourful feathers. The large black feathers are from the Powis bird, red and yellow feathers are from the toucan and blues and greens come from various species of parrot. These are attached to their shafts with dyed cord lashing. These arrows are very distinctive, and allowed hunters to recognise who had taken a particular animal so he could claim it as his own.