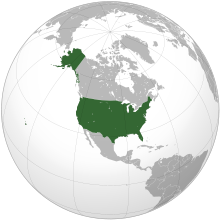 USARabbit stick from the USA, Americas. Collected by Richard Baxter Townshend. Given to the Museum in 1903.
This is a rabbit-stick, or kleane, used by several tribes of the American Southwest such as the Hopi, Navajo, Zuni and Gabrieleno. The Hopi of northern Arizona made this particular example. One end is fashioned into a handle and it would be thrown low and straight, horizontal to the ground, to hunt not only rabbits, but also prairie dogs and even coyotes.
Prehistoric versions of this weapon have been excavated from caves in this area of North America. They were also depicted on stone carvings of the Maya civilization of southern Mexico in the early part of the first millennium AD.
Defining Gender
In addition to practising throwing the rabbit stick for hunting, both male adult and child Hopi played a related sport called Aasa'tinuma, similar to bowls, in which a 'jack' stick was thrown, and players competed to throw their own sticks as close to the mark as possible. Aasa'tinuma is still played today.
Although the Hopi are renowned for their agricultural skill, particularly the growing of blue corn and squash in the Arizona desert, rabbits - common to such arid areas - provided the major source of protein in the Hopi diet. Rabbit hunting, therefore, was an important supplemental activity. Being a successful rabbit-hunter not only ensured a man's high status among the community as an economic asset, it was also considered a major indicator of masculinity, and marital eligibility.
Within Hopi folklore, good rabbit hunters were regarded as those young men who got up early in the morning, ran to keep themselves fit, and practised the throwing-stick constantly - as opposed to those who still acted like boys, lying in bed and catching nothing. Large, high-speed horseback rabbit hunts with rabbit sticks were organised by the Hopi, and many other Puebloan peoples, in which many men competed to amass the largest number of rabbits before sundown. These events were preceded by ceremonial dancing, where the men danced bare-chested, painted with images of the rabbit, and were followed by religious offerings of the finest rabbits caught, and feasting on roast and stewed meat.