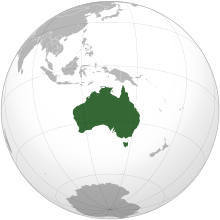 Australia'Kidney-shaped' shield from Australia, Oceania. Thought to have been collected by Harry Stockdale in the 1890s. Given to the Museum by Robert Willkins in 1900.
This shield comes from the Cairns area of northern Queensland and is over 100 years old. It was used by the Djirbalngan people in both conventional and ritualised combat.
It is nearly a metre in length but is surprisingly light thanks to the ridged, lightweight wood used in its construction. The meaning of the colourful, diamond pattern is unclear but may refer to the achievements and status of its warrior owner. It is one of over 300 Aboriginal objects in the Museum that were collected by Harry Stockdale, a collector and dealer who emigrated to Australia from England in his twenties.
The Art of War
This shield acquired its distinctive shape from its means of manufacture. The Djirbalngan carver traditionally found a mature Giant Fig tree in the forest, with a set of giant thin buttress roots. He cut off one root and thinned it down into a plank shape with his stone adze. Because the root curved and thinned down into the ground, the shield has the same curved, thinning form. To save on the heavy work of chopping out the extraneous wood, hot coals were poured onto the plank to burn out lots of the back section. The remainder was chiselled out, a wooden loop being carved into the same piece of wood to form a handle. The front of the shield was rasped smooth so the painting could begin.
Painted decoration imbued the shield with powerful protective forces and a shield was not considered complete until it had been painted. Earth pigments (red, yellow, ochre and white) and charcoal (black) were used to paint the designs. These were powdered and mixed with the artist's own blood as a fixative. This use of human blood for the painting of shields raises interesting unanswered questions about the mystical power of the paintings. The painting was done using the trimmed stem of the Lawyer Cane plant as a brush.
The designs on Djirbalngan shields are not well understood outside of the Aboriginal world. Since the known examples are all different, it is likely that one use was to identify individuals in battle. A few identifiable motifs include totemic animals of particular Djirbalngan clans, objects such as boomerangs and string 'dilly' bags (symbolising male and female roles), and 'Dreaming Sites', geographical features which are important to Djirbalngan religious beliefs, tying the people to their traditional lands. Aboriginal scholars have stated that religious images like these transform the object painted into a sacred state. These painted shields then, may also invoke ancestral powers in battle, much as occurred in nearby New Guinea.