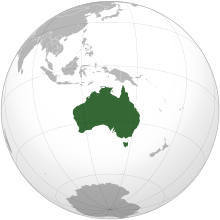 AustraliaWoomera from Australia, Oceania. Collected by E. Clement. Purchased by the Museum from him in 1898.
This paddle-shaped wooden object is a spear-thrower. It is typical of the north-west and Western Australia and is known locally as a woomera. It is a 'male' spear thrower, meaning it has a peg at one end for inserting into a conical depression in the butts of spears to be thrown with it. At the opposite end it has a large blob of spinifex gum to act as a counterbalance. By throwing a spear with a woomera, the hunter prolongs the period of contact between himself and the spear, thus increasing the weapon's velocity and accuracy.
This example is unusual in that it also has 35 small notches carved into the upper edge, suggesting it was used as a musical rasp. This additional feature has been specifically traced to the Gascoyne-Kimberley area. Although it is hard to see on this picture, the surface is also covered with Aboriginal decoration of incised lines in zigzag bands.
There is a town in southern Australia, some 300 miles north of Adelaide, which has been named Woomera. It is situated next to a military base used for launching missiles, rockets and satellites and the name is in recognition of this ingenious Aboriginal weapon.