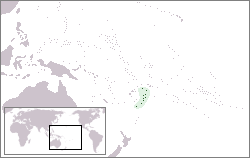 TongaBird-headed club from Tonga, Oceania. Part of the Pitt Rivers Museum Founding Collection. Given to the Museum in 1884.
Clubs of this type, with a forward-angled head, were more commonly found in Fiji and other parts of Western Polynesia; certainly, this example is not representative of Tongan clubs in general. Nonetheless, it is a fine piece of workmanship, the head being formed from the trunk of the tree (where the wood is harder) and the shaft from a protruding branch. Thus the angle of he head of such clubs was dictated by the natural angle of the branch.
The half-ball head has been decorated with carved, geometric designs typical of Tonga and shell has been inlaid to create eyes. A ridge between the eyes forms a nose (or beak, hence the common term 'bird-headed' club) and also focuses the force of the blow onto a much smaller area, causing greater damage than would be inflicted by contact with a purely flat surface.