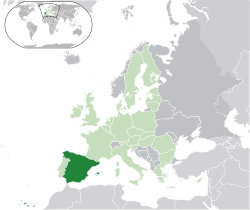 SpainPlug bayonet from Spain, Europe. Part of the Pitt Rivers Museum Founding Collection. Given to the Museum in 1884.
This Spanish plug bayonet, with an inscription on the blade and a horn plug, dates to between 1650 and 1700. It is still razor sharp and would have made either an effective hand weapon, or plugged into a musket barrel, a pike. In the early days of musketry, the firing rate could be as low as one shot per minute, so the discovery of a second way to easily arm infantry rapidly spread.
Defining Gender
The inscription on the fuller of the blade of this plug bayonet reads: NO ME SAQUES SIN RASON. NO ME EMBAIENES SIN HONOR, which translates as, 'do not draw me without reason; do not sheathe me without honour'. This was a common Spanish motto for the inscription of blades, and similar examples occur in other museum collections. This shows the historical endurance of the medieval code of chivalry into modern times. Where violence was called for, it was vital that a man felt that he fought with justice, in order to maintain his personal honour. This in itself relates to the Medieval Christian principle of Just War, in which specific moral conditions were considered necessary for the valid use of military force, irrespective of how easily the rules were bent in practice.
The blade also bears decorative engraving, featuring an ornamental arrangement of trumpets and flags, which alludes to the glory and pomp of military life.