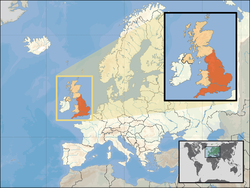 EnglandSword-stick from England, Europe. Owned by Charles Jackson. Given to the Museum by his great-grandaughter, Miss Hatchett-Jackson in 1927.
This is an unusual weapon known as a 'sword stick'. After the French Revolution in 1789 it was thought suspicious to carry weapons in peacetime. . Men began to carry walking-canes instead of swords as a gentlemanly symbol. However, since an official police force was not founded in England until 1829, there was still a need to protect oneself or one's companion on the street. The sword stick provided an ingenious solution; a bladeless, thrusting rapier concealed in an inconspicuous walking-cane.
Here the cane is made of bamboo and has an antler pommel. This example belonged to the donor's great-grandfather and dates to the early 19th century.