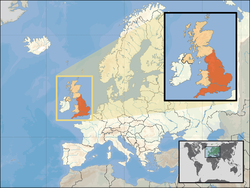 EnglandNaval boarding axe from England, Europe. Part of the Pitt Rivers Museum Founding Collection. Given to the Museum in 1884.
This is a 19th century naval boarding axe made in Sheffield, England. Boarding the enemy's ship was a common naval tactic that was used from classical times and particularly during the 17th to the 19th centuries when ships had to close to a distance short enough to maximize the efficiency of their relatively short-range artillery. Most British naval vessels had specialist teams of 'boarders' who were trained to enter the enemy vessel when possible, kill and subdue the crew, and seize control.
The boarding axe was a very practical tool. The pick-like spike was used to fix into the ship's side to clamber up and the blade as used to cut ropes and anti-boarding nets encircling the deck-rails or smash locked doors or hatches. The flattened butt of the handle was intended for inserting into narrow gaps (say, between a door and frame, or two planks), and levering. The axe could also of course be used as an all-purpose tool and as a weapon.
Boarding axes - together with cutlasses for close-quarters fighting -became redundant in late Victorian and early 20th century naval life when the technological development of firepower meant that combat between vessels took place at distances of kilometres and hundreds of metres, rather than metres. However, thanks to the boarding axe's multi-purpose cutting, smashing and levering functions, it has endured as the template for the fireman's axe still used today.