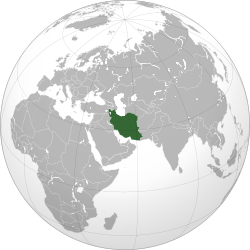 IranRecurve bow from Iran, Asia. Owned by Alfred Axtell. Purchased by the Museum in 1936.
This is a particularly fine example of a highly decorated, recurved composite bow of the 17th or 18th century. It shows the distinctive unstrung C-shape of the Turko-Persian bow form. This results from the sinew backing, which is so tight that, when strung, the bow is drawn into an arc that is completely opposite in profile.
The back is painted with two friezes, one on each arm, which depict mounted archers and their hunting dogs falling upon lions, antelope and other animals of the chase. These are as finely executed as any contemporary Moghul miniatures so this was likely to be the weapon of a high-status individual.