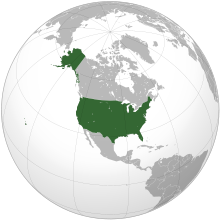 USABeaded sheath from the Northern Plains of the USA, Americas. Collected by L. Coningham around 1909 and owned by Harry Geoffrey Beasley. Given to the Museum in 1954.
This is a Native American sheath of the Plains region, possibly from the Sioux tribe. It dates from the 19th century and is in the form of a Bowie knife. The sheath is made from a variety of materials, including rawhide, metal, animal hair, and a range of coloured glass beads.
The Art of War
Where blue beads were originally arranged in strips near the mouth, alternating with the strips of red, now only thin, bare sinew thread and a few blue beads can be seen. Sadly, most of the blue beads have been lost due to a condition called glass disease.
When glass is made, flux - material such as potassium and metal oxides - is added to impart properties like melting temperature, translucency, and colour. Over time, because of incorrect and unstable proportions, flux can leach from the glass, forming a solution on the surface. The glass becomes weak and cracked. The solution can react with moisture and carbon dioxide in the air or surrounding materials on the object. Waxy or powdery accretions, as was found on the blue beads, will form and the glass can be completely destroyed.
Little can be done to stop glass disease, although controlling the relative humidity in the object's environment can help arrest the process. It is noticeable on this sheath how well the other coloured beads have survived (there are pink and green ones on the reverse side). This indicates that the colorant may be partially to blame for glass disease on the blue beads.