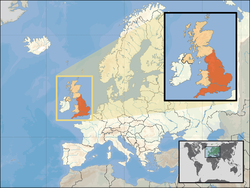 EnglandHalberd with pike head from England, Europe. Part of the Pitt Rivers Museum Founding Collection. Given to the Museum in 1884.
This English halberd probably dates to the turn of the 15th century. It possesses stylistic elements that make it an ideal anti-cavalry weapon. The seven-feet long shaft gave the foot soldier the necessary reach; the curved blade would allow him to find purchase on armour; the beak would be used to pull the horseman to the ground and the long, slim spike with its reinforced tip would open up his armour like a tin-opener.
Clearly, the use of such a large weapon for any amount of time demanded that it be as lightweight as possible without compromising strength. Accordingly, this blade has been pierced in a number of places in order to reduce its weight and help balance between the back and front.