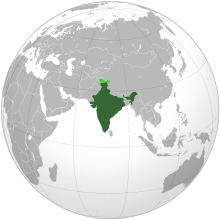 IndiaDagger from India (or Pakistan), Asia. Collected by J. B. Elliott. Lent to the Museum by the Bodleian Library in 1902.
The blade, although curved like a knife, is actually double edged (thus making it a dagger) and the tip is noticeably thickened for punching through tough clothing or even armour.
This weapon would have belonged to an individual - possibly a Rajput - of some wealth or importance, due to the materials used in its manufacture: the hilt is made of sculpted jade, and the sheath is bound in red velvet with a chape (sheath cap) and locket of incised gilt and tip inset with two coloured stones.