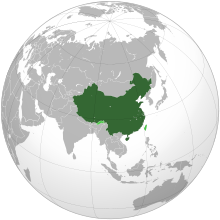 ChinaDouble jian from China, Asia. Part of the Pitt Rivers Museum Founding Collection. Given to the Museum in 1884.
The jian, a straight, double-edged sword, was considered one of the four principal weapons of medieval Chinese martial arts, along with the curved sabre, staff and spear. By the time of the Qing (Manchu) Dynasty (1644-1911), it had been superseded in functional terms by the sabre but was retained as 'the Gentleman of Weapons' and a symbol of the ruling nobility.
This example, which dates from around 1800, is a 'double jian', its two swords having 'half-hilts to enable them to sit back to back in the scabbard. They are sometimes called 'twin jian' but this is inaccurate because the two swords are not always identical. The scabbard is covered in shark-skin and brass plaques. The tunkou (scalloped collar) brass guards reflect a Manchurian or Mongolian influence, while the silk-cord braiding on the hilt is in the Japanese style.