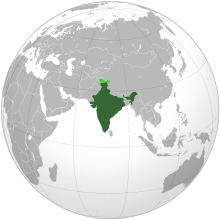 IndiaDance bow from India, Asia. Collected by 1897, collector not known. Given to the Museum by the Folk-Lore Society in 1965.
This bamboo bow belonged to the Saora (also spelt Sora, Savara, etc.), the third largest tribal group in the state of Orissa, and one of the earliest documented tribal peoples of India. It has a split bamboo string and a spare string wound around the stave. The decoration of peacock feathers suggests it was used as a symbolic weapon in dances.
The Beautiful Warrior
Economic life for the Saora comprises the shifting cultivation of gardens, supplemented by the shooting of game and fish, and the gathering of wild foods. They are notable for conducting almost all of their fishing by means of the bow and arrow, which requires great skill. Bows are also used by Saora farmers for pest control, by shooting the monkeys that browse on their fields of red gram (Pigeon Pea).
The bow has been central to Saora culture for millennia, and the two greatest archers mentioned in the ancient epic Mahabharata were both Saora: Jara Savara, who shot and killed the Lord Krishna, and Ekalavya, who acquired his skills through proverbial devotion to the teachings of Guru Drona.
Heavily ornamented bows and arrows such as this one are used in traditional mixed-sex Saora dances, which are usually performed to commemorate the anniversaries of family deaths, to honour visiting dignitaries, mark weddings, and so on. Saora men carry a variety of objects in these dances, including bows and arrows, swords, whistles and umbrellas. Both male and female dancers richly ornament themselves and their dance accessories with fabrics of silk, and the feathers of white poultry and peacocks.