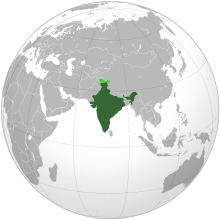 IndiaAncient dao from India, Asia. Collected by James Philip Mills. Given to the Museum in 1928.
This is an example of an ancient heirloom dao, known as noklang. It was believed by its owner to have belonged to his ancestors when they first lived at Changliyimti, the first settlement of the Ao Naga people after they emerged from the earth.
The everyday dao choppers of the Ao Naga are known as nok. At the age of five or six, a young Ao boy was given a dao holder and belt to wear, before he acquired an actual dao, or any other clothing. Then, when puberty came, he was permitted to carry the dao in his holder. This illustrates that the dao was the most basic masculine symbol within Ao society, as was also the case with most other Naga groups.
Sacred Weapons
A few rich men of the Ao kept noklang daos, which were of unknown origin and age. These ancient tools performed an active role in the religious ceremonies of the Ao. For example, they were brought out at the ceremonial sacrifice of a mithun, an enormous relative of the water buffalo. They were kept in pairs and stood upright in the ground by their tangs. Large numbers of other, more practical daos were used in large numbers to perform the sacrifice by repeatedly wounding the animal, until it died from massive blood loss.
This principal sacrifice was performed three times a year and was intimately related to the agricultural cycle. If one of the ancient upright noklang fell over during the ceremony, it was considered a bad omen for the harvest and two of these sacrifices took place at the beginning and end of harvesting each year's rice crop, to ensure the goodwill of the gods.