Photographs and Documents from Robert Hottot's Expedition to Central Africa, 1908-9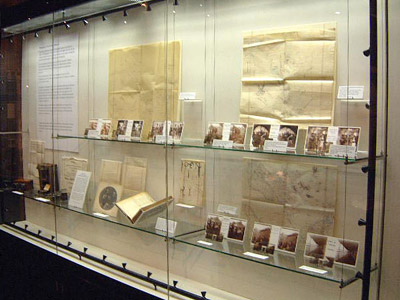 This website makes available photographs and documents from the Pitt Rivers Museum's Hottot Collection, providing an online catalogue to the objects displayed in an exhibition of the same name held at the Pitt Rivers Museum in 2004.
These stereo glass-plate photographs were taken during a scientific expedition up the Congo, Ubangi and Chari Rivers to Lake Chad. Setting off from Antwerp in February 1908, the expedition reached Lake Chad eight months later, and arrived back in France the following March. The expedition was organised and funded by Robert Hottot (1884-1939) with the endorsement of the French government and the support of the Museum of Natural History in Paris, which was to receive objects collected along the way. Three other men accompanied Hottot on the expedition: Albert Guinard, who fell ill and returned home almost immediately; Léon Poutrin, an army doctor who provided medical assistance and later published several contributions to African ethnography; and Georges Barbat, who had earlier spent seven years in French Indochina but who did not survive the expedition.
The photographs reveal the complex and overlapping set of motivations and interests held by the party, including big game hunting, the study of the indigenous peoples, and adventurous river navigation and travel. The collection, which also includes photographic equipment and original documents, provides a remarkably complete account of an early colonial expedition. It was donated to the Pitt Rivers Museum by Robert Hottot's son Hubert in 1994.
Source: Philip N. Grover and Christopher Morton, Congo Journey: Photographs and Documents from Robert Hottot's Expedition to Central Africa, 1908-9 [website], (published online September 2005, last updated 8 February 2006) <http://www.prm.ox.ac.uk/congojourney>.