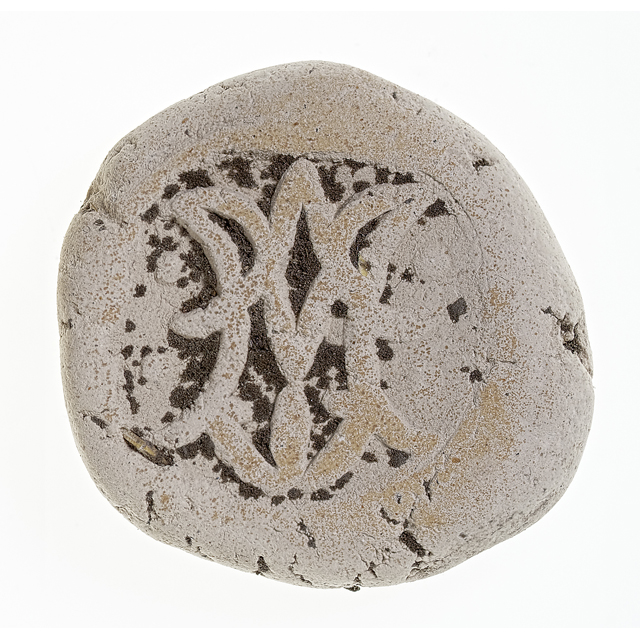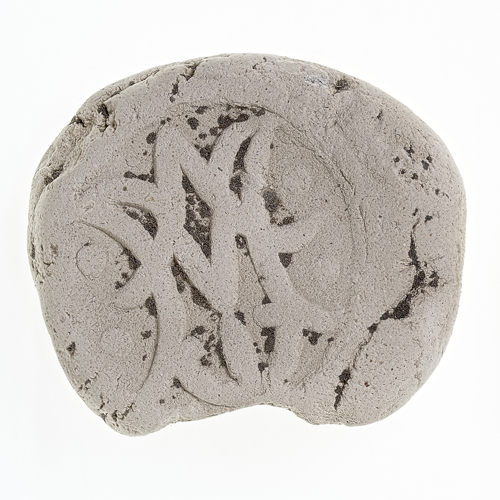 Transferred from the Wellcome Institute in 1985; 1985.52.938
These two circular tablets are made of white clay from the milk grotto in Bethlehem. One side of the tablets is impressed with a geometric motif, and the other side shows a feint figure of the Virgin Mary holding the baby Jesus.
According to legend, Mary was nursing Jesus in the grotto when a drop of milk spilled onto the ground and turned it white. This miracle led to the belief that dust and clay from the grotto, which is made of limestone, can enhance fertility and improve a mother's milk. Although tablets of clay like these ones are no longer sold, the Franciscans who oversee the shrine still prepare small packets of limestone powder to give in return
for a small donation. They instruct that both husband and wife should drink the powder mixed with milk or water for nine days, and recite the prayer for the Third Joyful Mystery of the Rosary which recalls the birth of Jesus, known as the Nativity.