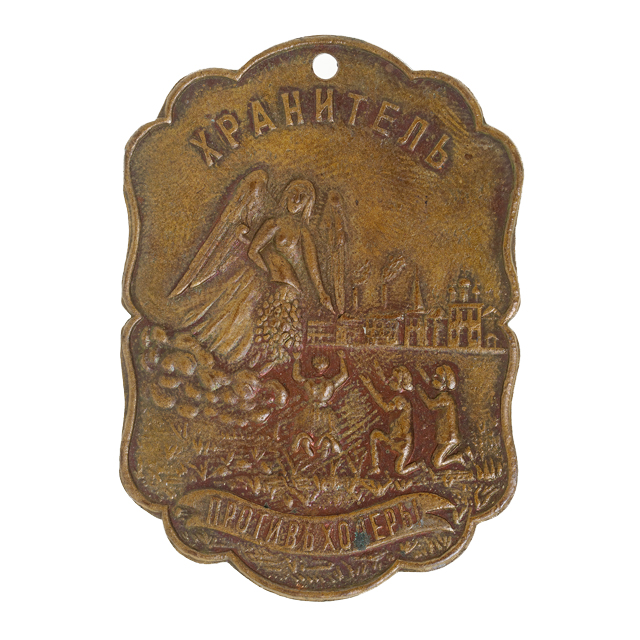 Transferred from the Wellcome Institute in 1985; 1985.52.2026
This brass pendant, acquired in 1909, is stamped with a scene of people kneeling before a floating guardian angel and the words 'GUARDIAN AGAINST CHOLERA', in Russian letters. Six cholera pandemics struck Russia during the 19th and early 20th centuries, claiming millions of lives.
In Russia and across Europe, people wore amulets to protect themselves from the condition, which infects the small intestine and causes severe diarrhoea, vomiting, and dehydration. In Austria, Germany, and Italy, plain circular copper amulets were worn at the pit of the stomach in contact with the skin, while in Russia brass and copper amulets were stamped with images of guardian angels or engraved with a cross and worn around the neck. Old copper coins, rusted green, were also believed to be efficacious, and were made into belts and worn around the waist, in close contact with the affected area of the body.